---
The Full English Breakfast
---
Did you Know
The legendary Full English Breakfast, or just the Full English has an incredibly long and complex history. It is probably one of the few native dishes that are genuinely original to the British isles – or more specifically England – of course. Many of our culinary traditions, recipe's and menus, have foreign roots or origins and much of our historic diet was heavily influenced by the many invading tribes.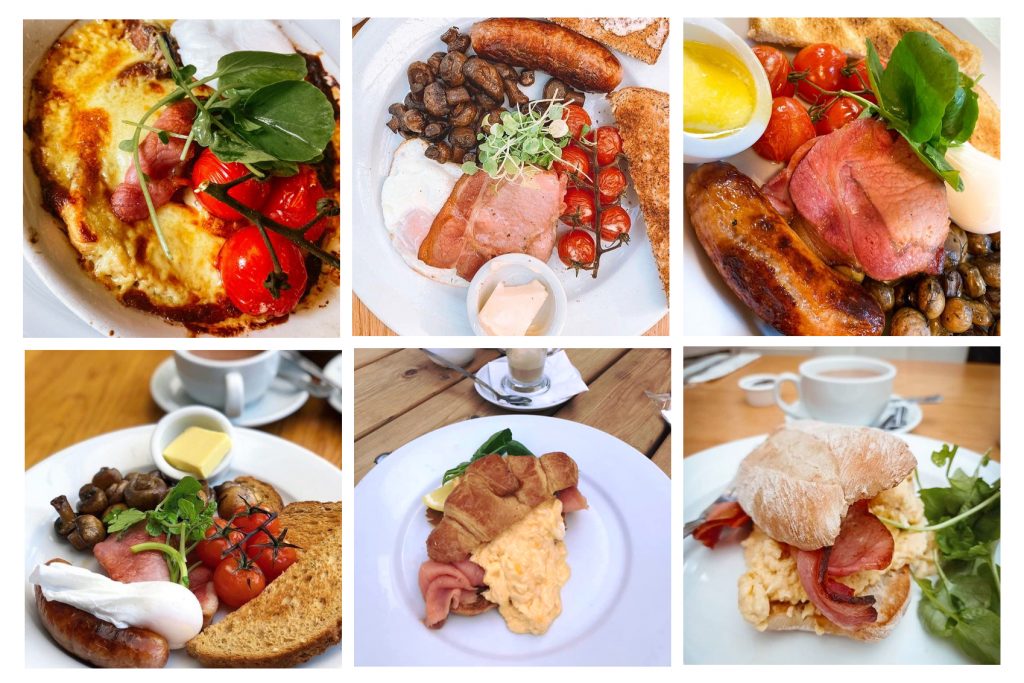 These days we tend to think of our national dishes comprising things such as Fish & Chips; which actually has a Hebrew origin. Or curry, which obviously has an Indian origin though our idea of a curry is somewhat different from the genuine article in terms of typical ingredients and balance of flavours.
The Full English breakfast is possibly one of the most internationally recognised British dishes. You can find a full English breakfast offer on restaurant and hotel menus literally everywhere from Florence to Tokyo.
The Full Monty
An interesting, possibly anecdotal factoid(?) about the full English is that it is sometimes known as "the full Monty" in honour of the second world war Field Marshal Bernard Montgomery who is said to have insisted on a full English Breakfast as the first meal of the day – every day! Hence the term full Monty became a sobriquet for anything that was literally all inclusive.
Classic Ingredients
The full English breakfast in its true form is certainly all inclusive. A proper "full Monty" includes baked beans, fried back bacon (preferably smoked), sausages, fried mushrooms, fried potato preferable re-fried mash or bubble & squeak, black and or white pudding, fried, poached or scrambled eggs and fried bread. HP sauce or even Ketchup. In some parts of the UK, particularly the Midlands, fried oat cakes are often served up with a full English instead of the fried bread and in Yorkshire the meal can even include Yorkshire pudding with fried onions. Some people even prefer to have the baked beans fried too. Apparently, this is more popular in Scotland. There is a lot of debate about which brand of beans are best for Full English with some being in the HP camp and others favouring Heinz.
Over time this staple dish has transformed or been augmented by changing tastes and exposure to new concepts from abroad. The American influence has crept in with the addition of hash browns though the British are still not partial to the pancake and as yet this has not been added to the full English breakfast roster… not yet anyway?
European influences have appeared in the form of omelettes replacing the usual fried egg component, or the breakfast wrap which is all of the other ingredients of the full English wrapped in an omelette … You get the picture? Also the addition of healthy seeded breads and green dressings are a manifestation of a combining of the full English tradition with the European breakfast tradition which tends to focus more on a two course concept consisting of light bread or toasted savouries followed by sweet pastries and fruit juices.
At the Courtyard in Knutsford we offer quite a selection of breakfast options based around the Full English but also with European influences too. Of course if a proper full English is the only meal that will satisfy – and who can blame you – then we offer exquisite and very popular full English breakfasts made with the very best ingredients. It is one of our most popular dishes.

See our breakfast MENU
Why not visit soon and savour one of our breakfasts for your self.